Learning Areas Summary
Your child has not played any videos, games or drawn with art maker.
Suggestions to get you started!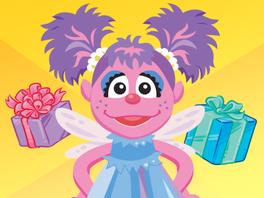 Help Abby wrap her gifts by completing the rhymes.
Close
Help your child make up silly words that rhyme with her name. For example, you might rhyme Carly with darley or starley! How many silly rhyming words can you come up with?
Grover talks about a Tibetan family.
Top Learning Area
Prioritized Learning Area
Top Learning Area
Prioritized Learning Area
Top Learning Area
Prioritized Learning Area
Top Learning Area
Prioritized Learning Area
Your child has not played anything yet