Learning Areas Summary
Your child has not played any videos, games or drawn with art maker.
Suggestions to get you started!
Grover and Elmo recite the alphabet.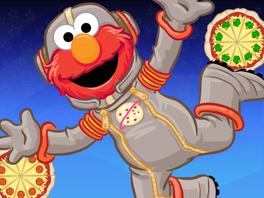 Imagine and play along with Pizza Astronaut Elmo
Close
Play your own pizza subtraction game! Help your child draw a circle and cut out 10 slices for her. As you give slices away to people or stuffed animals, have her count how many are left.
Top Learning Area
Prioritized Learning Area
Top Learning Area
Prioritized Learning Area
Top Learning Area
Prioritized Learning Area
Top Learning Area
Prioritized Learning Area
Your child has not played anything yet