Math
Your child's favorite item from this Learning Area will appear here.
Grover and Elmo go hunting for a pyramid shape.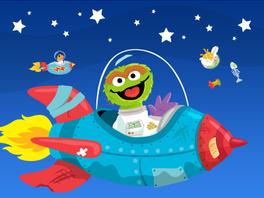 Help Oscar collect stinky trash in a spaceship, sub or airplane!
Close
Create your own collecting adventure! Hide blocks around the room and give your child clues to find them. Use language such as ?under the table,? ?between the chairs,? and ?next to the couch.?
The Cuatro Gatos count to 4 in, both, English and Spanish.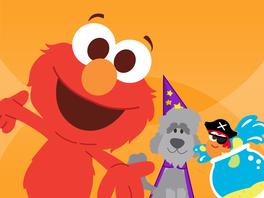 Welcome to Elmo's World! Play six different mini-games about shapes with Elmo.
Close
Go on a shape hunt! Explore the shapes around you, such as a door shaped like a rectangle and a clock shaped like a circle. Draw pictures of the shapes you find to create your own shape book!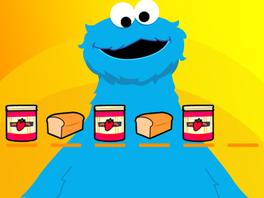 Cookie Monster needs help to sort the food!
Close
The next time you make a snack with your child, ask him to help create a pattern with the foods such as cracker, cheese, cracker, cheese. Then eat your pattern!
Your child has not played anything yet