Science
Your child's favorite item from this Learning Area will appear here.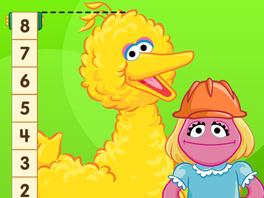 Help Prairie Dawn build a castle, playground, and bridge!
Close
Your child can be an engineer at home! Encourage him to plan and build a house for a stuffed animal using recycled materials, household objects, or blocks. How tall does it need to be? How wide?
Elmo imagines himself around plants.
Close
With your child, take a walk around the neighborhood and look at all the different kinds of plants. Do you see a tree, flowers, or a bush? Talk about what plants need to grow.
Kids show us what space camp is like.
Prairie emails Elmo a poem about bugs.
Ernie conducts an experiment where he observes Bert jumping and records what he sees.
Your child has not played anything yet