Science
Your child's favorite item from this Learning Area will appear here.
A mouse shows us how to grow a strawberry plant.
A country song about making your own paper.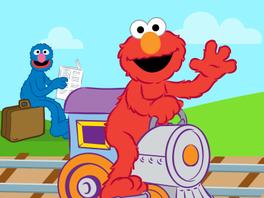 Engineer a train track to pick up Grover.
Close
Be engineers at home! Ask, ?What materials in our house could we use to build a fort we can crawl inside?? Encourage your child to design and build an indoor fort using pillows, chairs, and blankets.
Murray explores the word "transform."
Your child has not played anything yet