Learning Areas Summary
Your child has not played any videos, games or drawn with art maker.
Suggestions to get you started!
Animation of two girls singing the alphabet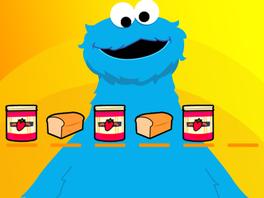 Cookie Monster needs help to sort the food!
Close
The next time you make a snack with your child, ask him to help create a pattern with the foods such as cracker, cheese, cracker, cheese. Then eat your pattern!
Top Learning Area
Prioritized Learning Area
Top Learning Area
Prioritized Learning Area
Top Learning Area
Prioritized Learning Area
Top Learning Area
Prioritized Learning Area
Your child has not played anything yet