Learning Areas Summary
Your child has not played any videos, games or drawn with art maker.
Suggestions to get you started!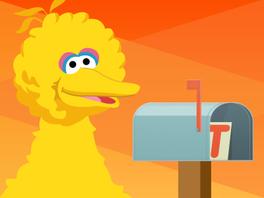 Learn letters with Big Bird.
Close
Count the number of things in the game that begin with the same letter. Then, ask your child to think of other words that begin with that letter.
Elmo sings a song about numbers and ducks.
Close
Count backwards to zero! Put five pieces of a healthy snack on a plate and have your child count down after each one is eaten. When you reach zero, talk about how zero means there are none left.
Top Learning Area
Prioritized Learning Area
Top Learning Area
Prioritized Learning Area
Top Learning Area
Prioritized Learning Area
Top Learning Area
Prioritized Learning Area
Your child has not played anything yet