Learning Areas Summary
Your child has not played any videos, games or drawn with art maker.
Suggestions to get you started!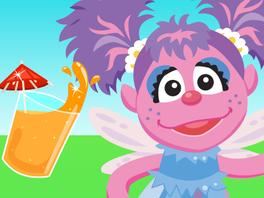 Learn colors and patterns making smoothies with Abby!
Close
Help boost your child?s vocabulary by helping him describe the food on his plate at meal or snack time. Talk about the colors of the food. Is he eating something that?s crunchy or soft?
Usher sings an active song about the ABC's.
Close
Make letters with your body! Try making a C, an L, and a P!
Top Learning Area
Prioritized Learning Area
Top Learning Area
Prioritized Learning Area
Top Learning Area
Prioritized Learning Area
Top Learning Area
Prioritized Learning Area
Your child has not played anything yet