Arts
Your child's favorite item from this Learning Area will appear here.
Grover gives one lucky person a home renovation.
People make kites and fly them in the wind.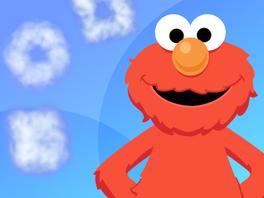 Make cloud pictures with Elmo.
Close
On a cloudy day, go outside with your child and use your imaginations to find animals or objects in the clouds. Encourage your child to label what she sees, and together make up stories.
Elmo makes a sculpture for his friend Jon.
Close
Make sculptures together out of clay, wet sand, snow or Popsicle sticks. Create different types of sculptures and talk about the materials you used to create them.
Your child has not played anything yet