Arts
Your child's favorite item from this Learning Area will appear here.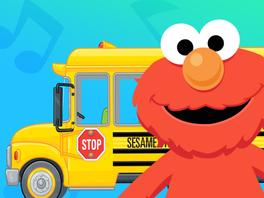 Sing and play along with a silly song in this game for toddlers.
Close
What other things could you see or hear on a bus? Together with your child, make up some new lines to the song.
Astronaut Elmo does a dance with Martians.
Close
Encourage your child to make up his own silly dance. Sing words to describe your movements as you do them such as "Stamp our feet!" or "Reach up high!"
Chef Explorer Elmo dances with the Queen of Nacho Picchu.
Close
Do the guacamole! Dance along with Elmo, and then make up some of your own moves! How do YOU do the guacamole?
Rosita sings about different kinds of dances.
Grover's friends make cars out of old wire.
Your child has not played anything yet