Health
Your child's favorite item from this Learning Area will appear here.
The Captain explains two brush teeth twice a day.
Everyone has a daily routine! Learn about one girl starts her day.
Trash Gordon eats healthy food to stay strong
Grover listens to his heart beat.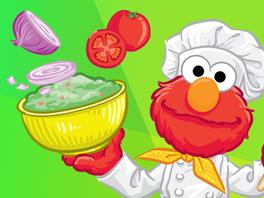 Help Elmo pop the bubbles to make Guacamole!
Close
The next time you cook a meal, invite your child to be your ingredient helper. Encourage him to help you count out the different ingredients and put them into a bowl.
Your child has not played anything yet