Literacy
Your child's favorite item from this Learning Area will appear here.
Cookie Monster sings about the letter C.
The letters of the alphabet in sign language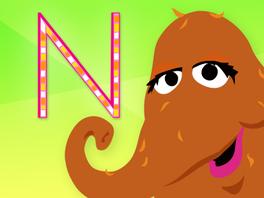 Close
After your child traces a letter, talk about the sound it makes. Together, think of a word that begins with that letter and draw a picture! Can you think of more words that start with that letter?
Gina Rodriguez teaches Elmo how to sing the ABCs in Spanish!
Your child has not played anything yet