Literacy
Your child's favorite item from this Learning Area will appear here.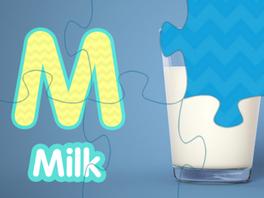 India Arie sings the ABC's with Elmo.
Close
Walk around your neighborhood and point out different letters you see. Talk about the sounds they make. Street signs, storefronts, and billboards are great places to look.
Rosita strums a Spanish "G" song on her guitar.
One Direction sings about the useful letter "U."
Close
Go on a letter U hunt! See how many times you can find it as an uppercase letter. How many times can you find it as a lowercase letter?
Join your Sesame Street friends as they play together and learn new words!
Close
These bilingual read-aloud stories teach more than 30 vocabulary words! Discover how kids can learn new words while you play together. Use the "discover words" feature to invite your child to tell the story in his or her own words.
Your child has not played anything yet