Logic and Reasoning
Your child's favorite item from this Learning Area will appear here.
A father and daughter design and build a dog house.
Cookie Monster finds out who's alive.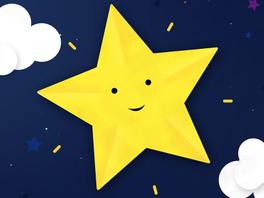 Put together puzzles of your favorite nursery rhyme characters!
Close
Create and complete puzzles with your child at home! Have her draw a picture on a piece of paper and then cut the picture for her into smaller pieces. Encourage her to put the pieces back together!
Make a filthy mess with Oscar the Grouch!
Close
Go on a shape hunt. Draw five shapes on a piece of paper and then go for a walk and look for items that are the same shape. When you find one, check it off. Try going on a color hunt next.
Bert's twin brother Bart comes to visit.
Your child has not played anything yet