Logic and Reasoning
Your child's favorite item from this Learning Area will appear here.
This Halloween, watch out for The Walking Gingerbread!
Abby turns a pumpkin back into an elephant.
Close
Create your own fairy spells! Pick a word and think of two more words that end in the same sounds. Say all three rhyming words and wave your wand. Take turns making up spells!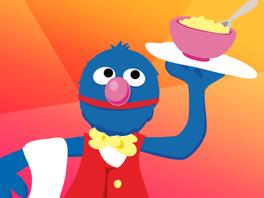 Draw a path to get Grover to the customer.
Close
: Before your child draws a path, ask him to describe his plan. For example, ?I?m going to go over the flowers and between the two tables.?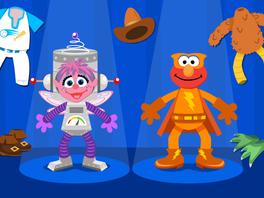 Play dress up with Elmo and Abby Cadabby!
Close
Play dress up at home! Pick something to dress up as or choose a color or texture such as green or stripes and find clothes that match. Dress up in your silly costume and make up your own funny dance!
Big Bird looks for Ernie at a farm.
Your child has not played anything yet