Math
Your child's favorite item from this Learning Area will appear here.
Cookie and Herry sing about "up" and "down".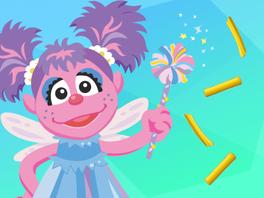 Help Abby, Blogg, and Gonnigan stop the macaronisaurus.
Close
Help your child count the number of sides on the macaroni hexagon and octagon. Try making your own shapes out of household items such as paper towel tubes or spoons.
Marshall Grover shows "in front" and "behind."
In this Game of Thrones spoof, contestants play musical chairs.
Your child has not played anything yet