Math
Your child's favorite item from this Learning Area will appear here.
Upside Downton Abbey turns right side up.
A dance competition involving triangles
The Cuatro Gatos count to 4 in, both, English and Spanish.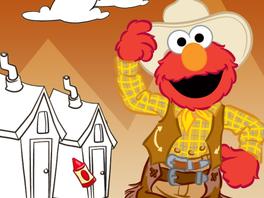 Imagine and play along with Cowboy Elmo
Close
Look in a mirror with your child and encourage her to point to some of her body parts that come in pairs such as ears, arms, and feet. What else can you find that comes in pairs?
The Count and friends sing the number of the day song!
Your child has not played anything yet