Math
Your child's favorite item from this Learning Area will appear here.
Baby Bear draws Hero Guy in different sizes.
The Count teaches different ways to count.
The Count counts things that ants carry away.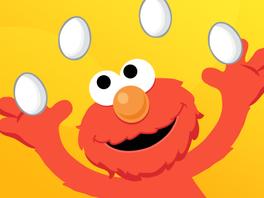 Count and sing silly songs with Elmo!
Close
Practice counting together! Find a box of crayons or markers and count how many are in the box. Take one or two away and count how many are left.
Your child has not played anything yet