Math
Your child's favorite item from this Learning Area will appear here.
James Blunt sings about his lost triangle.
Eight chicken sailors help Sea Captain Elmo raise an anchor.
Close
Practice adding with your fingers! You can put up 4 fingers, and then add 2 more. How many fingers are there altogether? Then, put up 3 more fingers. How many fingers are there now?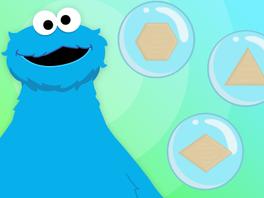 Close
After playing the game, go on a shape hunt around your home. How many things can you find that are shaped like a circle? A rectangle? A triangle?
In this Game of Thrones spoof, contestants play musical chairs.
Sing along as we count to the number five.
Your child has not played anything yet