Science
Your child's favorite item from this Learning Area will appear here.
A mouse shows us how to grow a strawberry plant.
Baby Bear shows us the word "hot."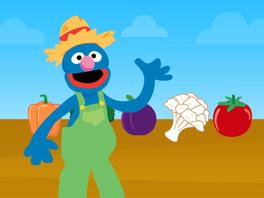 Help Grover and Rosita grow healthy and delicious food in many different colors!
Close
Together, plan a snack that includes at least three different colors, like red strawberries, green broccoli, and a purple plum. Ask your child to name all of the colors on the plate.
A girl and her father go on an exciting nature walk.
Elmo, Abby, and Rosita pretend to be astronauts going to outer space.
Your child has not played anything yet