Science
Your child's favorite item from this Learning Area will appear here.
Grover applies force to a rope.
Murray introduces the word "experiment."
Grover gives us the weather forecast.
Count along! 12 tiny eggs hatched on the shore and 12 sea turtles are ready to explore!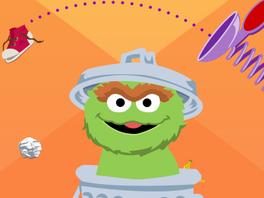 Use force to launch trash in Oscar's can.
Close
Explore force! Ask your child to push or pull a wagon or stroller. Compare an empty wagon or stroller to one filled with heavy objects. Which one takes more force to push or pull?
Your child has not played anything yet