Science
Your child's favorite item from this Learning Area will appear here.
It's fun to learn how paper is made!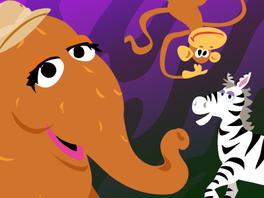 Help Snuffy search for hidden animals.
Close
Talk about the animals that live in each habitat. Name an animal that lives in the jungle. How about the ocean or the arctic? Together, draw a picture of an animal in its habitat.
Murray introduces the word "experiment."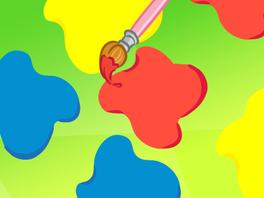 Make art using primary colors with the band ?Ok Go?.
Close
Put blue finger paint on one hand and yellow on the other. Guess what color they make when mixed together. Mix the paints and see what happens. What other colors can you mix together?
Dorothy imagines Elmo as different bugs.
Your child has not played anything yet