Science
Science is how we learn about the world around us. Scientific discovery is based on curiosity, which young children have so much of! Their desire to explore and their constant questions about the world make them natural scientists.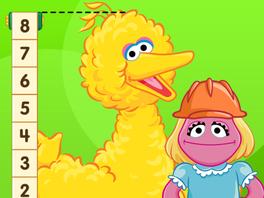 Help Prairie Dawn build a castle, playground, and bridge!
Close
Your child can be an engineer at home! Encourage him to plan and build a house for a stuffed animal using recycled materials, household objects, or blocks. How tall does it need to be? How wide?
Pages